SECRETS OF THE FRINGE - WALKING TOUR
Viral Virtue, Inc.
Events and Tours
Venue:Outside Burgers & Beer Grillhouse, Outside 192 High Street Edinburgh EH1 1RW
Phone: n/a
Links: Click Here for venue details, Click here for map
Ticket Prices: Free
Room: Outside
AUG 4-15, 18-28 at 10:00 (50 min)
This light-hearted unsanctioned Free Festival tour will show you how to: - Get free tickets to top shows. - Meet amazing people. - Leave with valuable souvenirs that will cost you nothing. To attend the Fringe without going on this free walking tour would be like going on a cruise and not noticing the ocean.Meet the tour guide with the pink hat a few minutes before 10:00 AM outside Burgers and Beer, 192 High Street, which is just a few steps from the Fringe Shop and Box Office in the direction of the Castle.
---
News and Reviews for this Show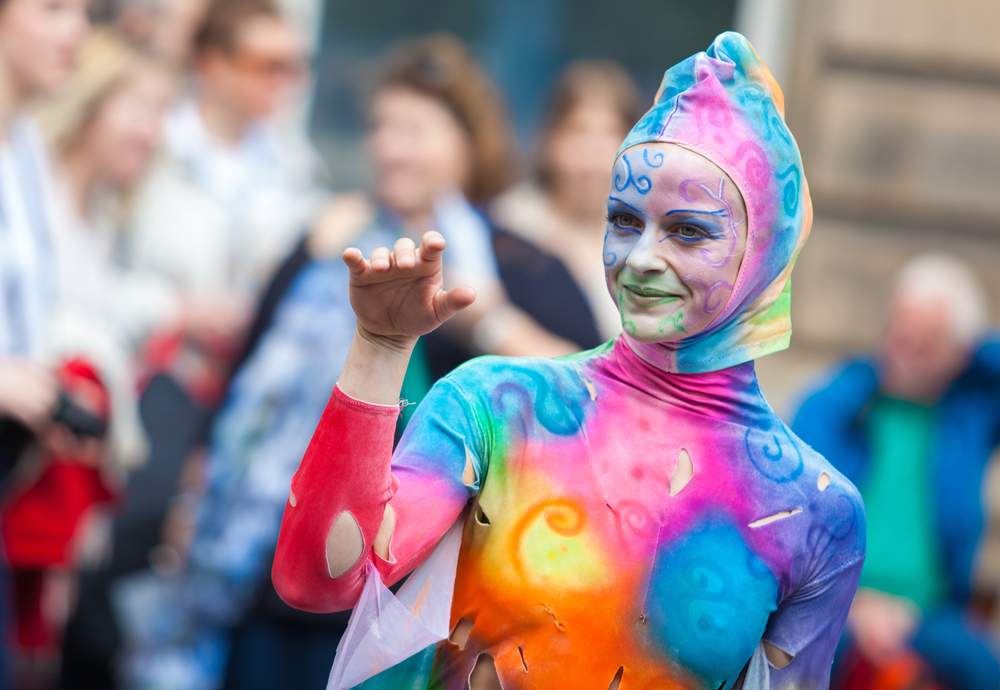 June 13, 2016
Boots n All travel publication
A Better Way to Experience the Edinburgh Fringe (and life)
This is a story in a travel magazine about how Brooke Allen came to do this tour. Click Here
Comment on this Show